2022/23 Efficient and Healthy Schools Webinars




Retrofit Packages for Schools: Performance Requirements, Energy Savings and Cost
October 2022: Speakers discussed newly released retrofit packages consisting of complementary efficiency measures to provide greater savings and benefits. Four retrofit packages were covered: building management system upgrade, boiler replacement, chiller replacement, and RTU replacement. Discussion included performance requirements that schools can use as a template to develop project requirements, energy savings data that are calculated using an energy simulation analysis of prototype school buildings, and implementation cost data that give a rough estimate for planning purposes. 
Additionally, speakers discussed their experience working with schools on retrofit projects, including the types of efficiency measures using this package approach, and highlighting non-energy benefits, such as improvements to indoor environmental quality.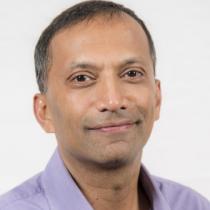 Paul Mathew
Paul Mathew is a Staff Scientist and Department Head of Whole Building Systems at Lawrence Berkeley National Laboratory (LBNL), where he conducts applied research and market transformation activities on energy use in buildings. His current work is focused on integrated building systems, energy epidemiology, benchmarking tools, and energy-related risk analysis for building valuation and resilience. Prior to joining LBNL, he worked at Enron Energy Services and the Center for Building Performance at Carnegie Mellon University. He has authored over 150 technical papers, articles and reports. He received a U.S. presidential award for federal energy efficiency. He has a Bachelor's degree in Architecture, and a Ph.D. in Building Performance and Diagnostics from Carnegie Mellon University.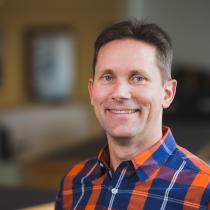 Duane Kubischta
Duane Kubischta is a licensed mechanical engineer in CA focused on reducing commercial building energy consumption. Over the last 13 years in the efficiency world, Duane has developed a broad quiver of efficiency skills from many diverse facets including: utility verification, auditing, retro-commissioning, and monitoring & verification, construction management and implementation support, and whole-building projects/programs. Duane is especially passionate about the visual display of energy information, from BMS control screens to reporting and interactive interval data visualizations. Duane's current focus is on leading the Smart Labs Incentive Program and project management for San Francisco City Hall mechanical equipment replacement efforts.Prior to working at kW Engineering, Duane was the founder and owner of Adventure Film Works where he produced documentaries for corporate, environmental, and action sports clients.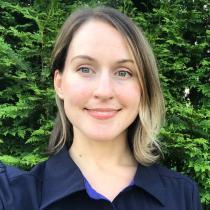 Alexandra (Allie) Johnson
Alexandra (Allie) Johnson is a Senior Research Associate in the Indoor Environment Group at Lawrence Berkeley National Laboratory. She has a BSChE in Chemical Engineering and a Masters of Public Health with an emphasis in epidemiology and biostatistics. Alexandra previously worked as an engineer in industry and energy before moving into research within the field of environmental health sciences. While at Berkeley Lab, her focus has been on air quality in various indoor environments.