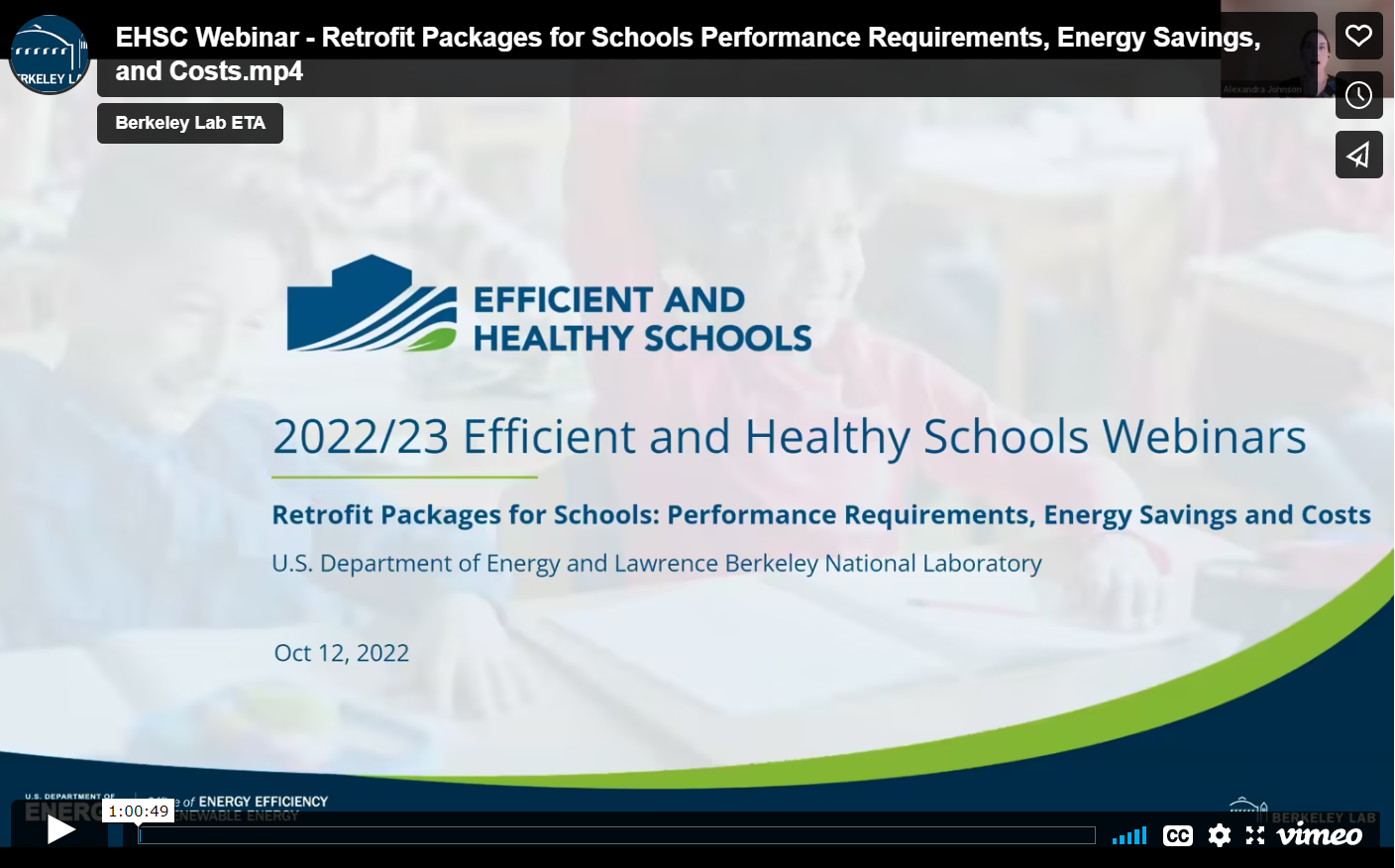 Retrofit Packages for Schools: Performance Requirements, Energy Savings and Costs
Speakers discussed newly released retrofit packages from the resources section of the campaign website, consisting of complementary efficiency measures to provide greater savings and benefits.
Four retrofit packages were covered: building management system upgrade, boiler replacement, chiller replacement, and RTU replacement. Discussions included performance requirements that schools can use as a template to develop project requirements, energy savings data that are calculated using an energy simulation analysis of prototype school buildings, and implementation cost data that give a rough estimate for planning purposes. 
Additionally, speakers discussed their experiences working with schools on retrofit projects, including the types of efficiency measures using this package approach, and highlighting non-energy benefits, such as improvements to indoor environmental quality.
Efficient HVAC for Indoor Environmental Quality
The webinar on July 14, 2022 featured speakers from Greenville County Schools, SC and kW Engineering.
Greenville County Schools, SC received recognition as a Best in Class awardee for using technical specifications for HVAC retrofits, resulting in reduction in energy costs and improvements in energy efficiency and indoor environmental quality. They shared their insights into this topic. kW Engineering shared best practices to ensure that HVAC retrofits meet energy goals and provide a healthy learning environment. Discussion topics included using an integrated system approach that includes a set of efficiency measures to achieve greater energy savings.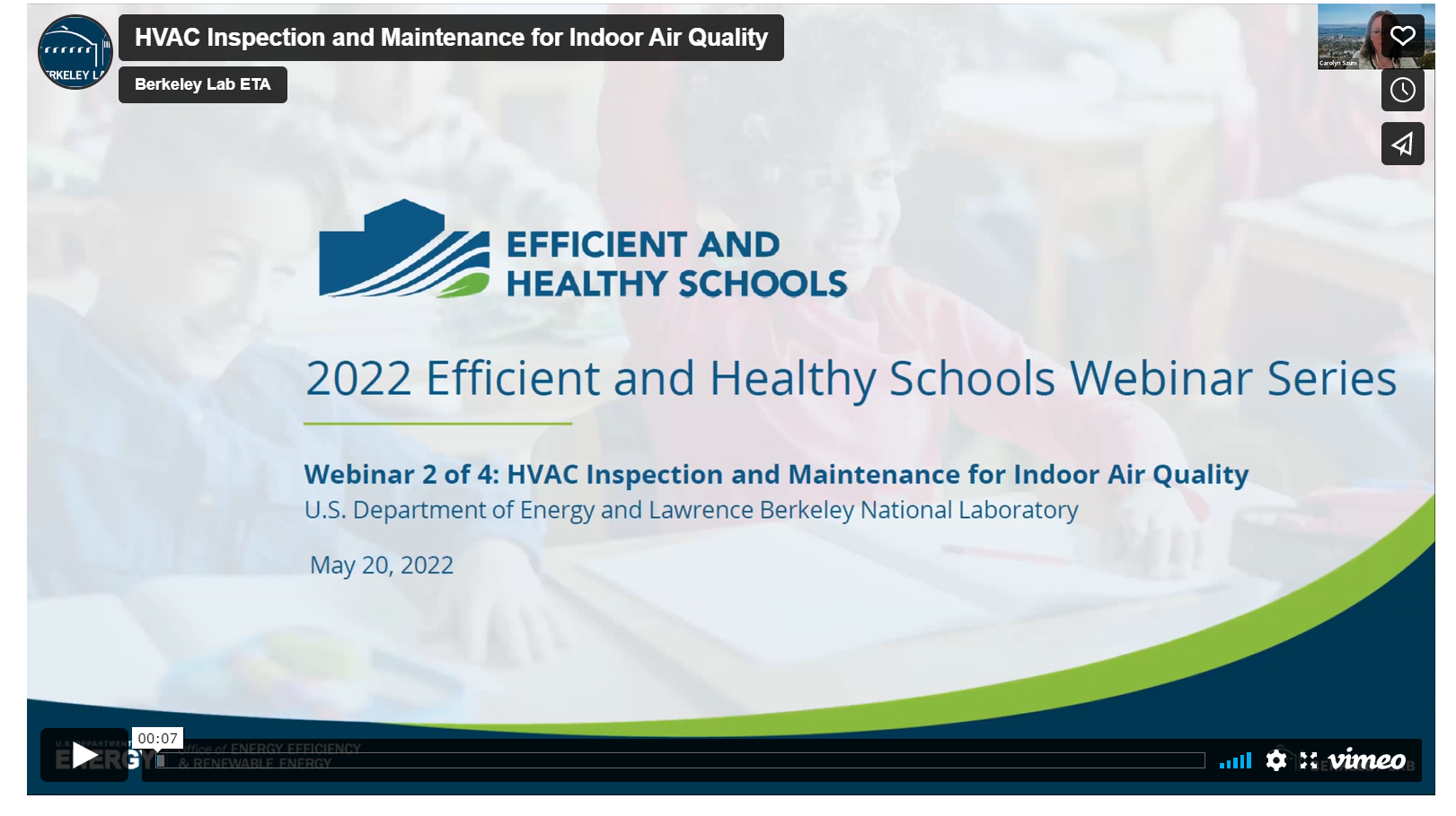 HVAC Inspection and Maintenance for Indoor Air Quality
The webinar on May 20, 2022 featured two awardees from the campaign's recognition program: Newark Board of Education, NJ and Mariposa County Unified School District, CA.
Presenters also included campaign staff and technical experts, who shared best practices for implementing an inspection and maintenance policy to ensure adequate ventilation and effective filtration for good IAQ. Discussion topics will include utilizing approaches to aid systemic inspection of equipment, performing testing, adjusting, and balancing (TAB) to verify HVAC performance, ongoing workforce training, and additional steps to ensure effective filtration and optimized performance.